Services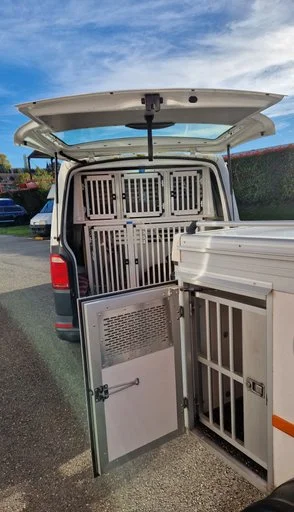 I offer full day care in each case, in exceptional cases 1/2 day care with daily walks. It is important that the dogs come at least 1x per week. Thus, it is a well consolidated group in which everyone knows each other. Accordingly, I adjust the daily routine. No matter if a dog is a multiple day guest or spends only one day a week with us: It is important to me to offer the dogs a species-appropriate, supportive and pleasant stay. This includes appropriate walks, swimming trips or snow fun, a few carefree hours on their own playground and, importantly, rest breaks. On my aprox.1'400m2 large, completely fenced meadow the dogs may do - more or less - what they want: Play, sleep, dig, chase grasshoppers.... here a dog is simply allowed to be a dog. Every now and then I load the whole gang into the bus and take them to a particularly beautiful place, which can also be outside my catchment area. This makes the walks varied, both for me and for the four-legged friends.
If desired, I can consolidate subordination exercises and / or optimize (eg foot walk, sit, down, stop, wait ect.). For this, however, the dog owner must also actively cooperate and gets from me appropriate homework and assistance from me along the way.
The dogs are housed all together or in small groups before and after the walks. Each guest has the opportunity to retreat, rest or cuddle with one of his buddies. The lunch break / rest of 2 hours applies to all guests, young or old, including me.
So that every dog owner is up to date about the activities in the dog day care and walks, I inform on request with cell phone photos and videos and recordings of the walks via WhatsApp. On my Facebook page at least the group pictures are published daily. There are also pictures on Instagram.
In addition, I can provide other services in consultation and if possible, such as grooming, bathing or trimming claws. A corresponding surcharge will be communicated in advance.
Share taxi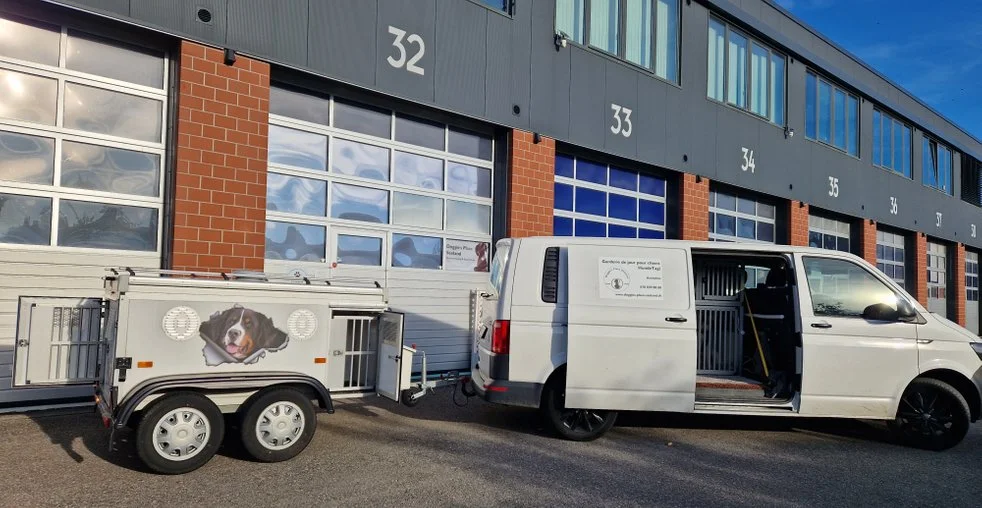 Those who cannot or do not want to drive to Avenches themselves may drop off their four-legged friends in Sugiez or Murten. Every morning and evening I pick up the dogs at a certain time at the meeting point and drive with them in a specially equipped van to the daycare center. My VW bus and the dog trailer are equipped with different sized boxes and allows me a safe transfer for all dogs. By arrangement, individual dogs can also be picked up from home before 7:45 a.m. and brought home again after 5:45 p.m. (see price list for prices for shared cab and additional km).