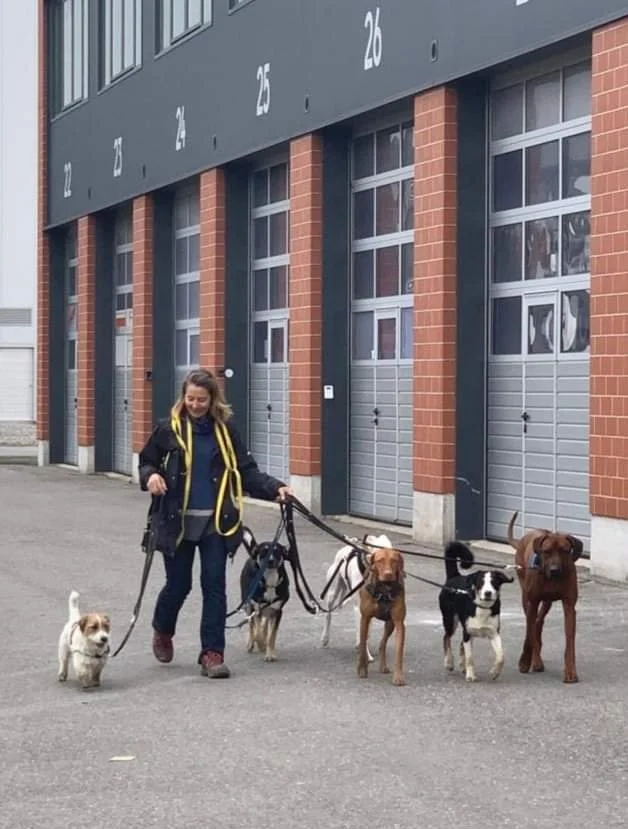 About me
I am Tanja Stolz, founder and owner of Doggie's Place Seeland. I was born in Salzburg, Austria in 1973 and live in Switzerland since 1991. I have been married to Christian since 2005. Dogs from puppy to senior age have accompanied me for several decades, both my own and several foster dogs from animal welfare, which were acclimated with me until their final placement. At the moment I am "dog mommy" of two fur noses: Pepe, the Rhodesian Ridgeback male and Shoana, the Galgo female from animal welfare.
Education and Training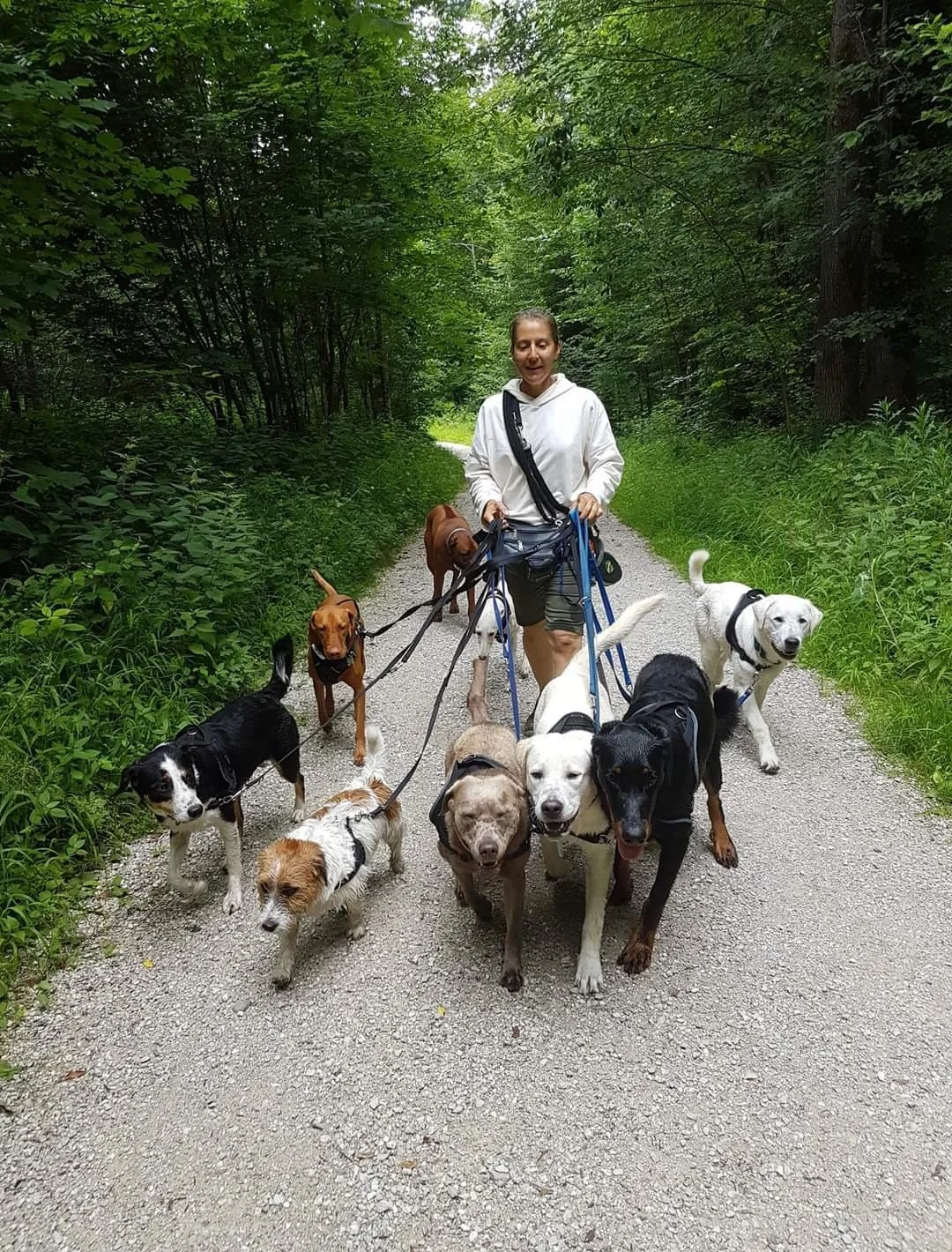 With my first own dog, Janusch, a Bernese Mountain Dog, I did, among other things, the training as a therapy dog team and was in action with him for many years. As a certified team trainer, I have trained several teams in their training and accompanied their exercise. We have trained up to and including the BH 2 (compagnion dog test II) and Sani 2 (dog rescue test II) examinations. During my employment with the Swiss Blind and visually impaired association I was also allowed to look after some guide dogs during the lunch break with my then Ridgeback Dalton, during walks. With Dalton I took the BH 2 companion dog test II and attended agility as a fun program for both of us. With the current duo Pepe and Shoana I work on companion dog and anti-hunting training. In addition, both have accompanied me throughout the internship in two different and differently run dog daycare centers. With Pepe I did the Earthquake and Rubble search dog for buried people earch training at ReDog for a 2 years, but did not pursue it further for personal/health reasons.
In 2019 I have successfully completed the training animal care, dogsitting and dogwalking at Certodog. I also have the authorization to take care of so-called "listed dogs" (according to the canton of Fribourg).
Doggie's Place Seeland is both controlled by the Cantonal Veterinary Office of Vaud and fully licensed as a dog day care and care facility, as well as approved by the municipality of Avenches.
Of course, I constantly refresh my knowledge with further training and thus ensure that I am always up to date with the latest developments in dog training, care and animal welfare law.